Book online or call for a Local or Remote Session
in Sedona or Prescott, AZ area

Check these links for services and pricing:
(call for  alternate availability dates/times not listed)

…



                   Plaza del Sol                                            Prescott Convention Center
(Firefly Holistic Healing Suite)                                 A Borgata Salon & Spa
6050 Highway 179, Suite 5                                          1500 E Hwy 69
Sedona, AZ  86351                                                      Prescott, AZ  86321
(704-448-3137)                                                             (928-443-9119)   
                                                                                                 (704-448-3137)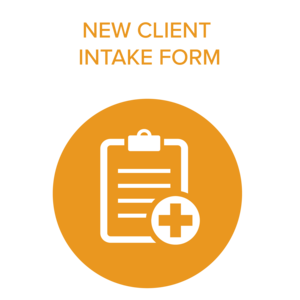 Example sessions listed below:   click "Book Now" above for specific information, times, & prices

Customized Reiki/Energetic Therapy 
Each session is customized for you using a variety of techniques (e.i Reiki, Karuna Reiki, Pranic Healing, Reflexology, meridians, Craniosacral, Chakra balancing,  acupressure, essential oils, etc) depending on your needs.  (See below fo specific information and see the 'Education' page for specific training)
Energetic Therapy looks beyond the physical to manipulating the energy systems where the cause of the dis-ease can be located. Trauma, emotional and mental stress, belief systems, physical distress, environment stress, and other blocks to our personal growth can be stored in the energy fields of our bodies, impacting health.
Energetic Therapy can help identify "issues" that can manifest as pain or similar distortions in the physical body.
Wear loose comfortable clothing.
(What is Reiki?  Click Here)
Pranic Healing
You can request a specific modality such as Pranic Healing for your entire session. Consult with your therapist for the sessions best your your particular needs.  Wear loose comfortable clothing.
(What is Pranic Healing? Click Here)
Massage
Enter a blissful state of mind… The benefits of Swedish massage include relief from aches and pains, reduced stress levels, enhanced mental clarity, and greater flexibility. This relaxation massage may include a variety of massage strokes such as rolling, kneading, range of motion stretching, and percussion to help the body improve circulation, release tension, and support body/mind/spirit..
Shiatsu
Shiatsu is a Japanese technique that uses finger pressure incorporating stretches/movement. It relaxes muscles and helps achieve balanced energy flow. Shiatsu strengthens the body's ability to heal & balance. It addresses psychological, emotional & spiritual aspects; benefiting the body's organs, tissues and functions. Alleviates stress, illness & maintains health & well-being. Wear loose clothing. A session uses pressure, kneading, soothing, tapping, stretching, etc.
(What is Shiatsu? Click here)

Long-Distance     $50/30 min   $30/15 minutes    


Long Distance Healing, (Remote Healing), works on the premise that everything is connected by energy; thus distance is not a factor. Energy has no limitations or boundaries, making long distance healing just as effective as healing sessions conducted in person.
Click the Paypal link above to schedule a payment or pay by Credit Card..
Structural Bodywork/Alignment
Evaluation, pattern identification, utilizing structural/neuromuscular techniques to aid the body in realignment (neck/back pain, pinched nerves, etc).  Great for people with neck, shoulder, back, hip issues.  Structural Integration is a type of bodywork that focuses on the connective tissue, or fascia, of the body. Fascia surrounds muscles, groups of muscles, blood vessels, organs, and nerves, binding some structures together while permitting others to slide smoothly over each other.  Stretching and movement therapy is used to help release your core body.   Wear  loose comfortable clothes, this is an interactive session.  Exercises may be suggested to continue the momentum of your healing process.
Would You Like to Try Releasing Toxins?
–  The Raindrop Technique is Amazing!

Raindrop Technique / Vitaflex                                                        $125/75min
Raindrop  is a healing technique using pure essential oils. Raindrop technique combines aromatherapy, reflexology, massage and moist heat to create healing and cleansing through structural and electrical alignment to the body.
Raindrop Therapy uses a sequence of nine essential oils that have been clinically tested to have antiviral, antibacterial, and anti-inflammatory properties.  These essential oils are applied in a specific order with massage strokes on the feet, neck and back.
The purpose of the therapy is to bring total balance, harmony, and body wellness – mental, physical, and emotional.
Developed by nutritionist Gary Young, Raindrop Technique is based on the theory that many spinal misalignments are caused by pathogens that reside dormant along the backbone. This condition creates inflammation causing contortion and disfigurement along the spine. The application of highly antimicrobial essential oils reduces inflammation and kills the pathogens, thus providing symptom relief. Raindrop Therapy is based on Lakota Native healing.  Its name comes from a Lakota Indian legend that tells of tribes people seeing the Northern Lights and feeling their healing energy like rain.
CLICK HERE for more info.
Reflexology
Reflexology is a natural healing art based on the principle that there are reflexes and areas in the feet , hands and ears that are mini maps that correspond to every part, gland and organ of the body.
Applying hands on pressure on these areas, mostly on the feet as primary, reflexology relieves tension, improves circulation, rebalances, and helps to promote a healthier function of the related areas of the body and nervous system.
A reflexologist believes that through the manipulation of the feet, hands and ears, stress, pain, and imbalances in other parts of the body can be relieved.
NOTE: 30 minute session includes foot reflexology only..
Chair Massage                                                                                 $1/min per  15/20/ min  This massage is a convenient, quick and inexpensive way to enjoy the benefits of massage, while fully clothed relaxing in a specially designed chair. By using acupressure points and a combination of sports and Chinese massage techniques, this massage treats the most common areas of tension and stress promoting relaxation and core body tension release..
Locations:
Plaza del Sol, 6050 Hwy 179, Suite 5, Sedona, AZ  86351
A Borgata Salon & Spa, 1500 E Hwy 69, Prescott, AZ  86321